•¤ Flugzeuge der Welt - Aircraft - German Edition ¤•


Order reference number : 1514
•¤ Published in 1963 ¤•
By : William Green
---
Very rare German 1963 edition (5th) of the Observer's Book of Aircraft.
Published by Werner Classen Verlag.
Very good copy : small mark beneath the "g" of Flugzeuge on front cover. Very slight shelf-wear on the leading edge of the spine, and the back cover has darkened a bit. No creasing, marks, tears or inscriptions.
---
££ - make an offer - ££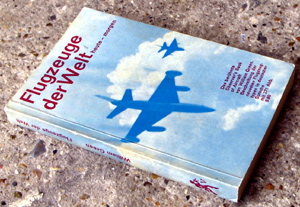 <!hr>
<!hr>