•¤ 16. The Observer's Book of Music Very Rare Ulverscroft Large Print Edition ¤•


Order reference number : 3890
•¤ Published in 1965 ¤•
By : Freda Dinn, G.R.C.M. A.R.C.M. A.T.C.L.
---
Unclipped dust jacket in pristine condition - no signs of wear. Jacket protected within clear removable plastic sleeve. Book is ex-libris, with corresponding labels etc inside front board. Two further identical library stamps appear within the book - one at the base of the title page, one on the page following, and one at the bottom of page 25 - see last scan.
Overall book is in excellent condition - no marks whatsoever. Library card history indicates a single borrower.
Considered to be one of the five rarest Observer books, exceptionally hard to find, especially in this condition; one for the serious collector.
---
££ - make an offer - ££
<!hr>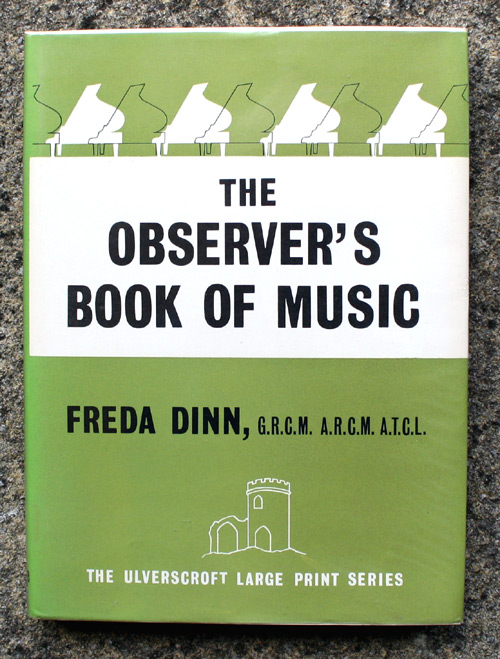 <!hr>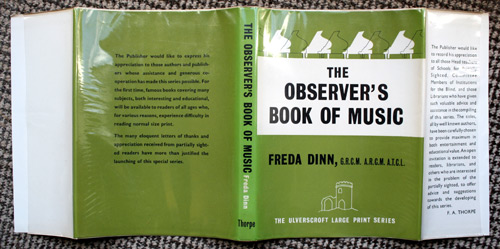 <!hr>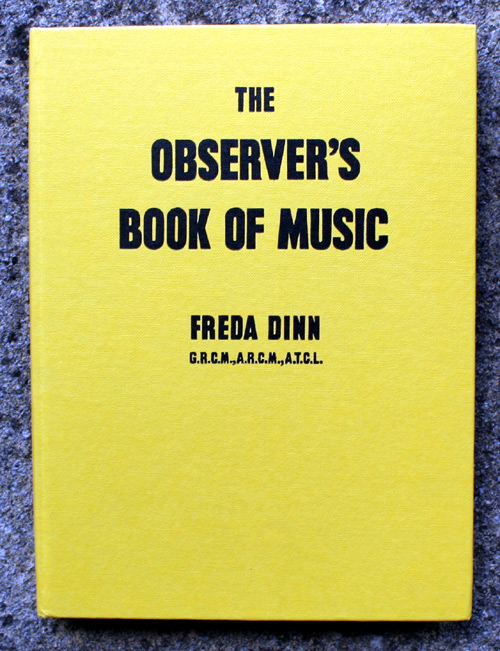 <!hr>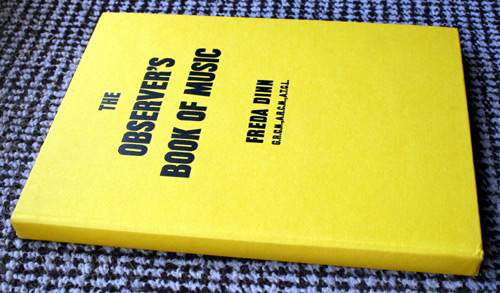 <!hr>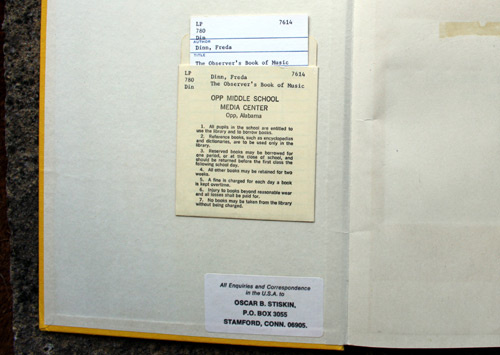 <!hr>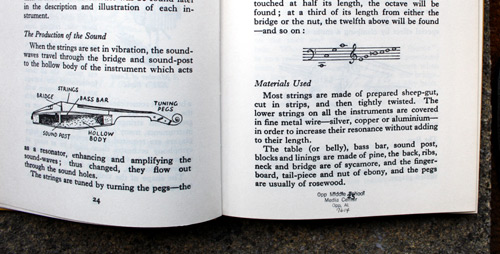 <!hr>